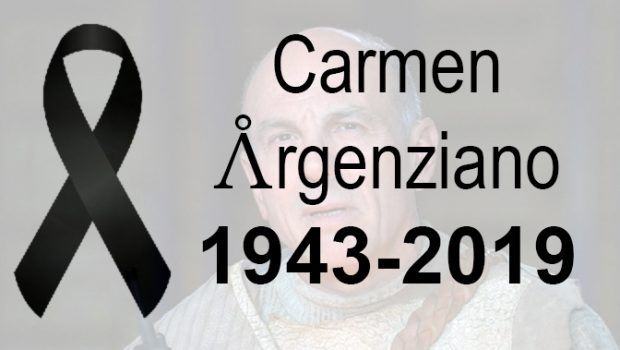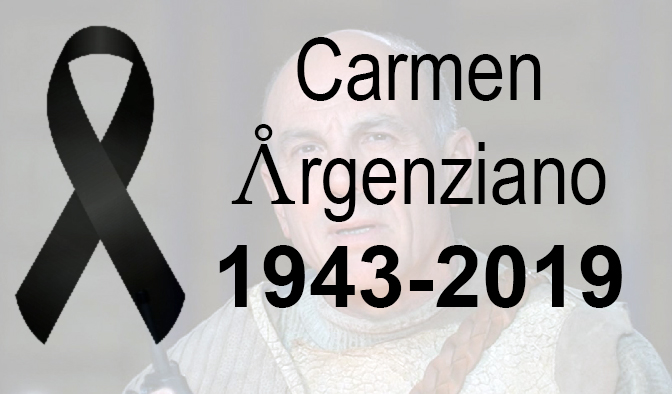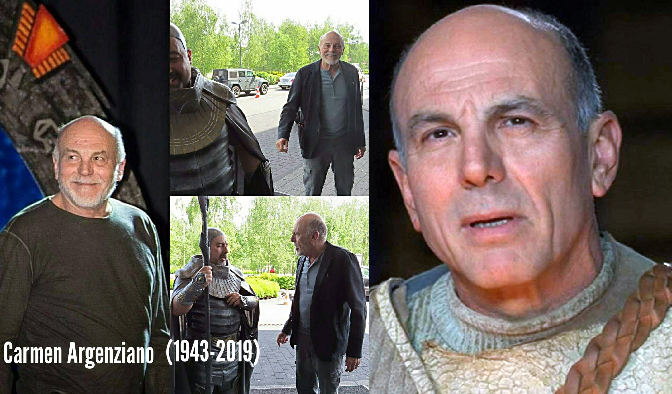 Con gran pesar sentimos comunicar a todos los visitantes, fans y seguidores, que Carmen Argenziano a fallecido hace unas horas.
Nacido un 27 de Octubre de 1943 en Sharpsville, Pennsylvania, Carmen Antimo Argenziano de ascendencia italiana, interpretó al memorable, entrañable y querido personaje Jacob Carter (Papá de Samantha Carter) en Stargate SG1, a lo largo de sus cincuenta años de carrera estuvo en The Accused, Stand and Deliver, The Godfather: Part II, Identity, y muchos más, incluida la producción de Don Quijote de James Franco, desde donde nos veas, Antimo, te dedicamos estas palabras del la sexta temporada de SG1, del capítulo 9: Lealtades:
'Arik tre-ac te kek. Tak mal arik tiak.'
'No nos rendiremos, ni ante la muerte. No sereis olvidados.' (Oda Tok'ra)
DEP Carmen Antimo Argenziano, Stargate Legend jamás te olvidará.